Most people have polar opposite views and beliefs. For example, most people are either left- or right-wing. Create a typographically-led outcome that explores neutrality.
A series of posters exploring the notion of typographic superposition between science and religion. Each design was projection-mapped onto a printed poster, which activated as someone walked past a specific location that was relevant to each poster.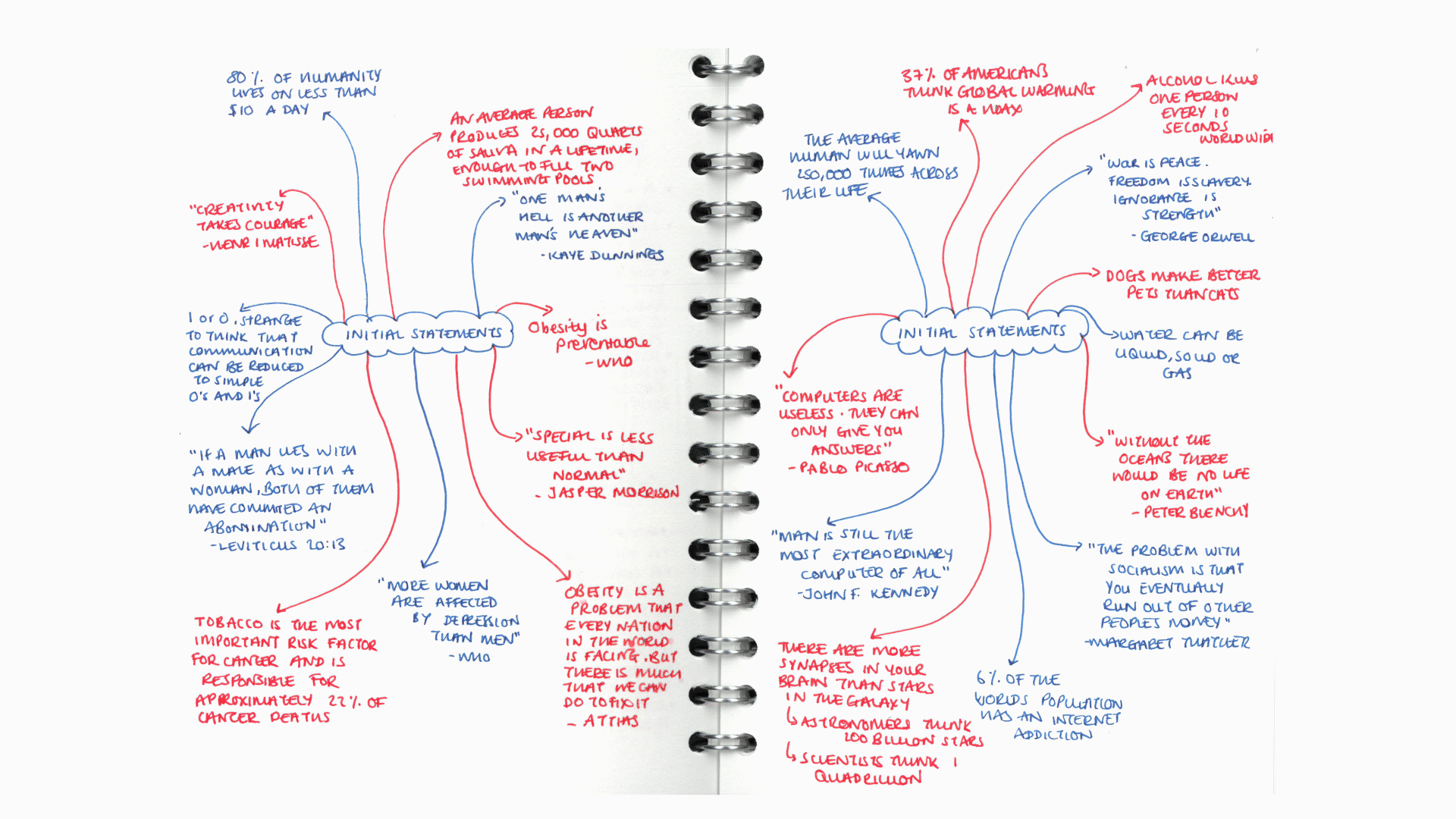 When an individual walks past a proximity sensor hidden within a space, a projector activates and displays an animated typographic composition, which becomes layered over a printed poster. The posters were situated in sections of a library relevant to their content.