Create an interactive event for Processing Community Day. The designed event has to include the large screen in the Old Post Office Building in Sheffield, and the event has to be inspired by the building it is being hosted in.
The two-day event features workshops, an interactive exhibition, and work created by students from Digital Media Production and Graphic Design. The interactive exhibition takes the user on a journey, re-creating the traditional way that you would collect and send mail—but, with a modern twist.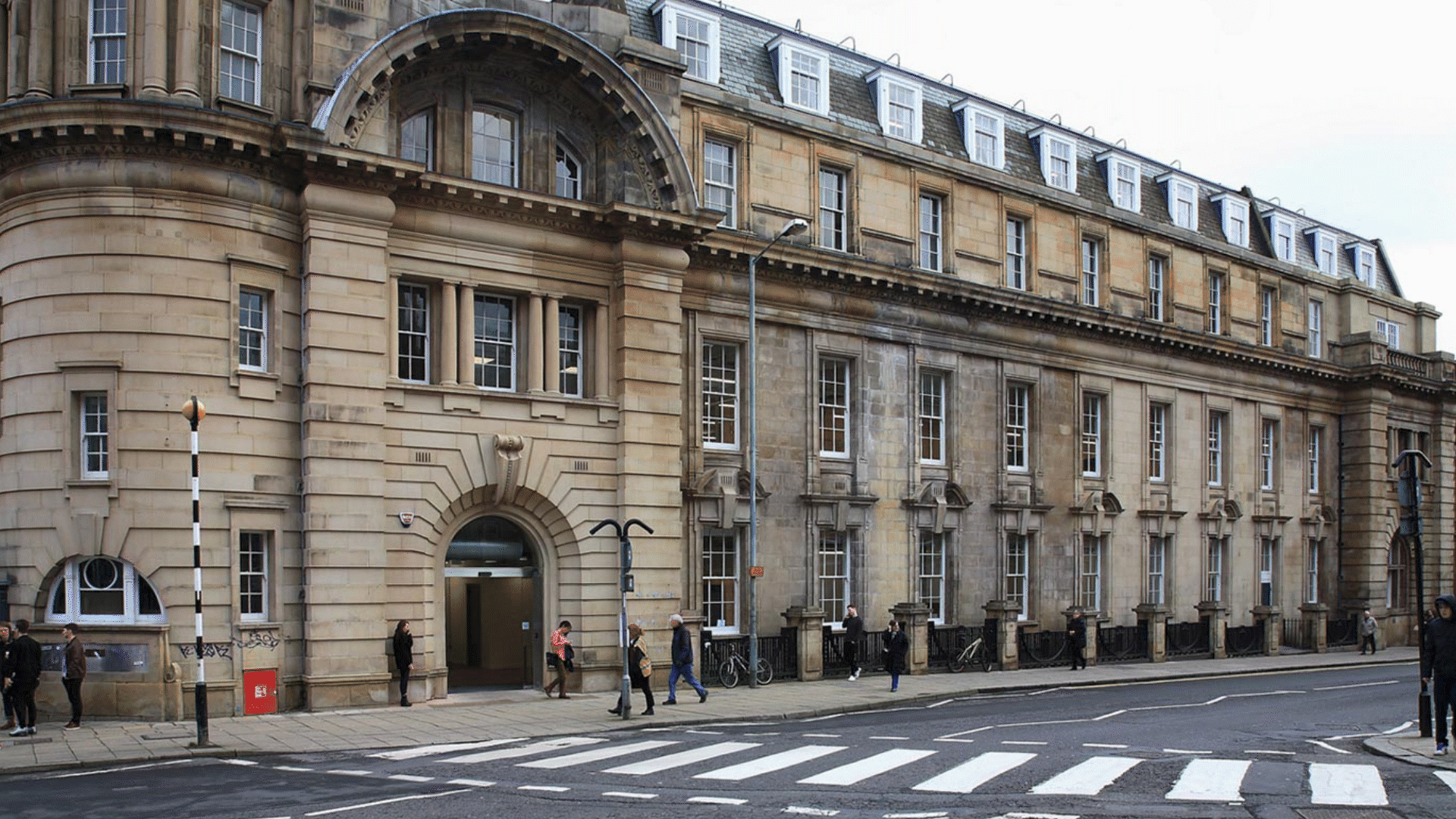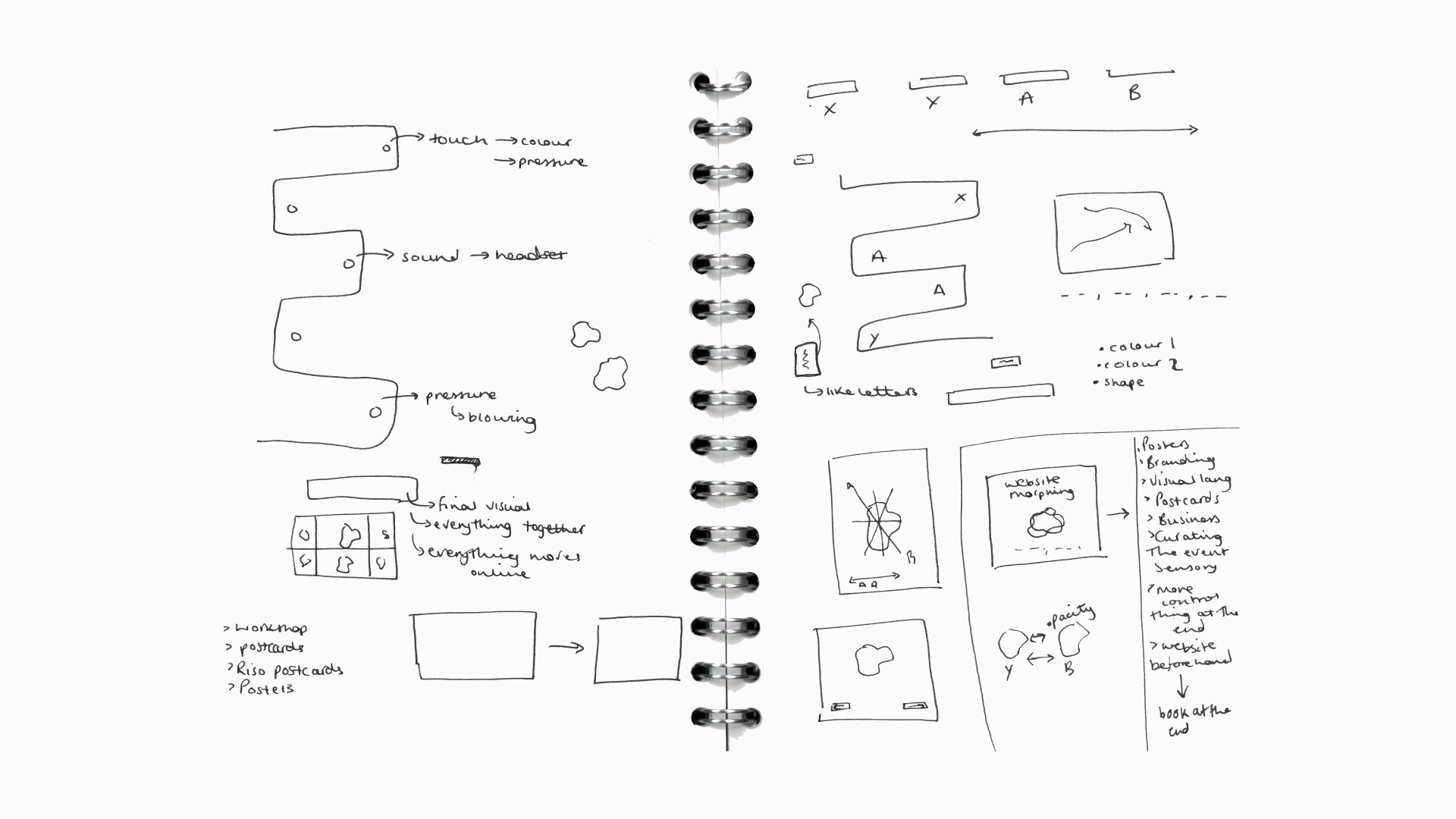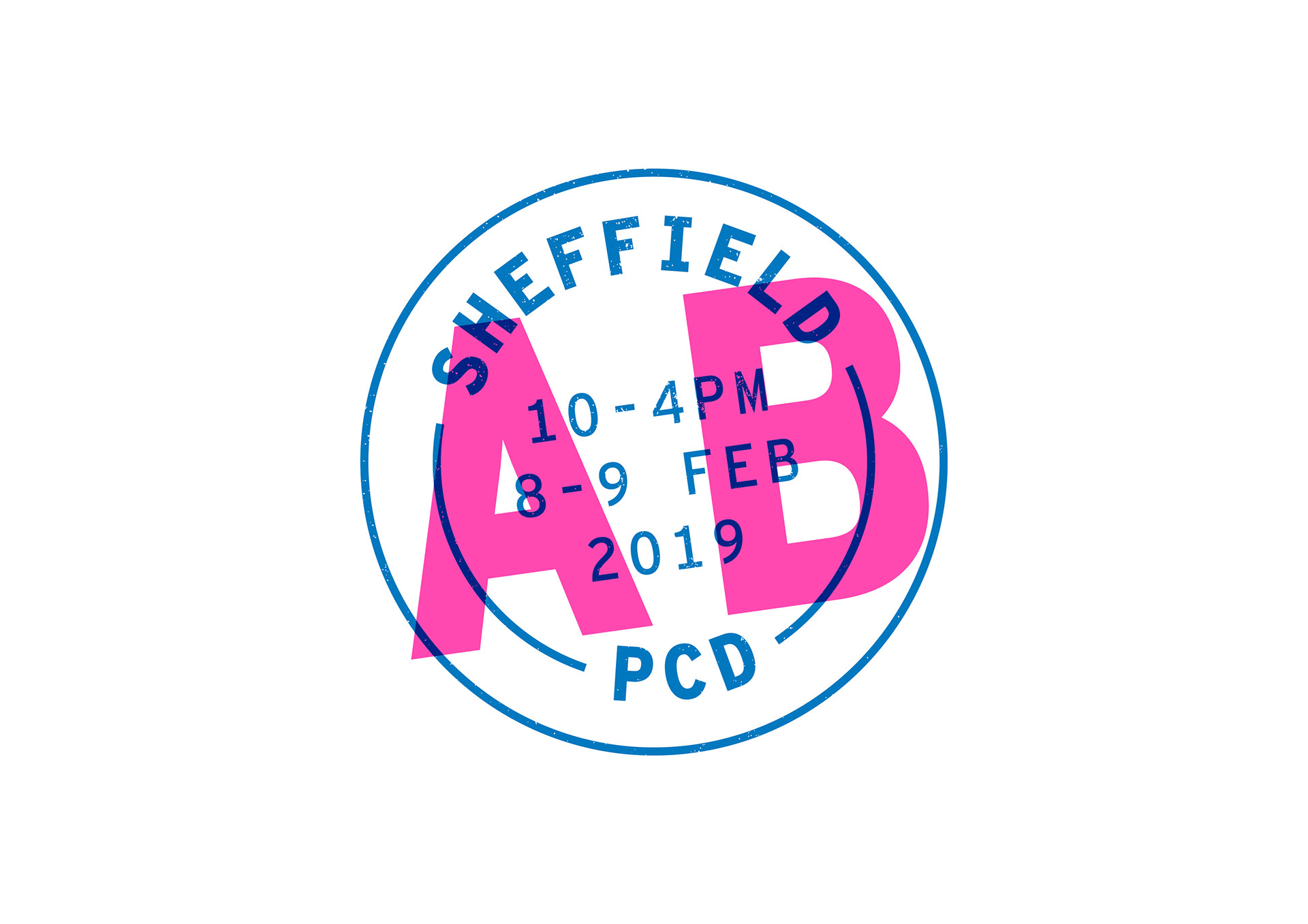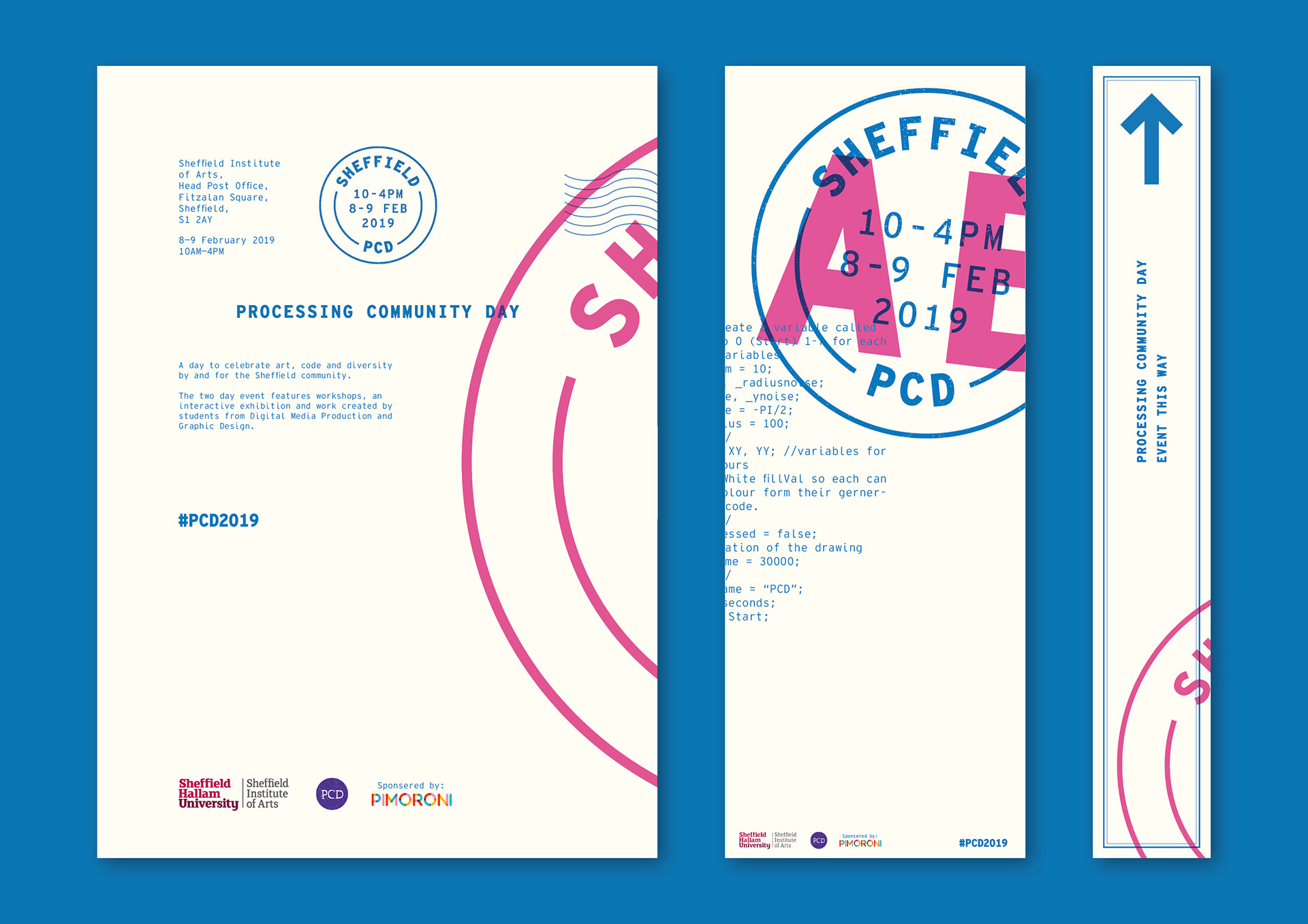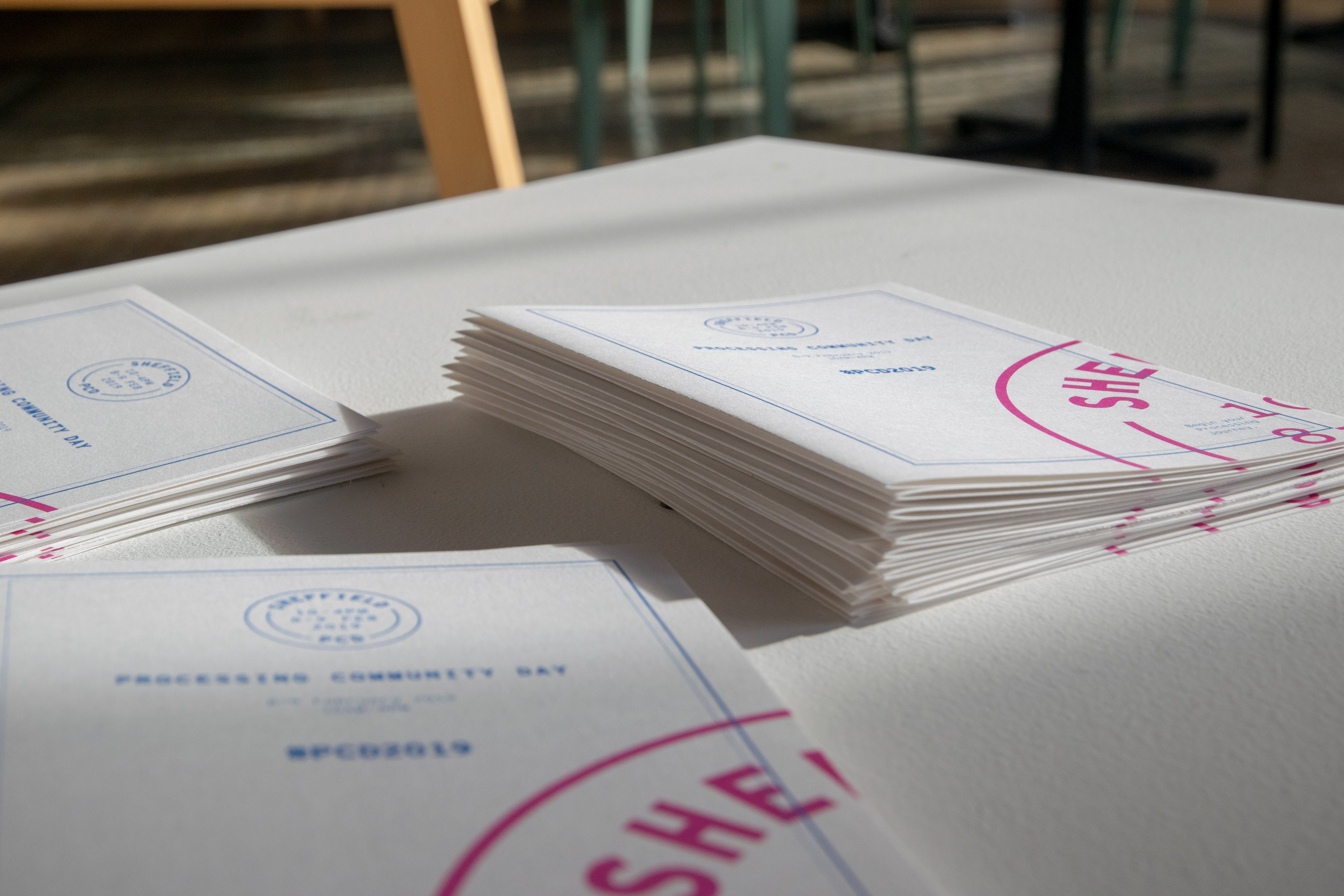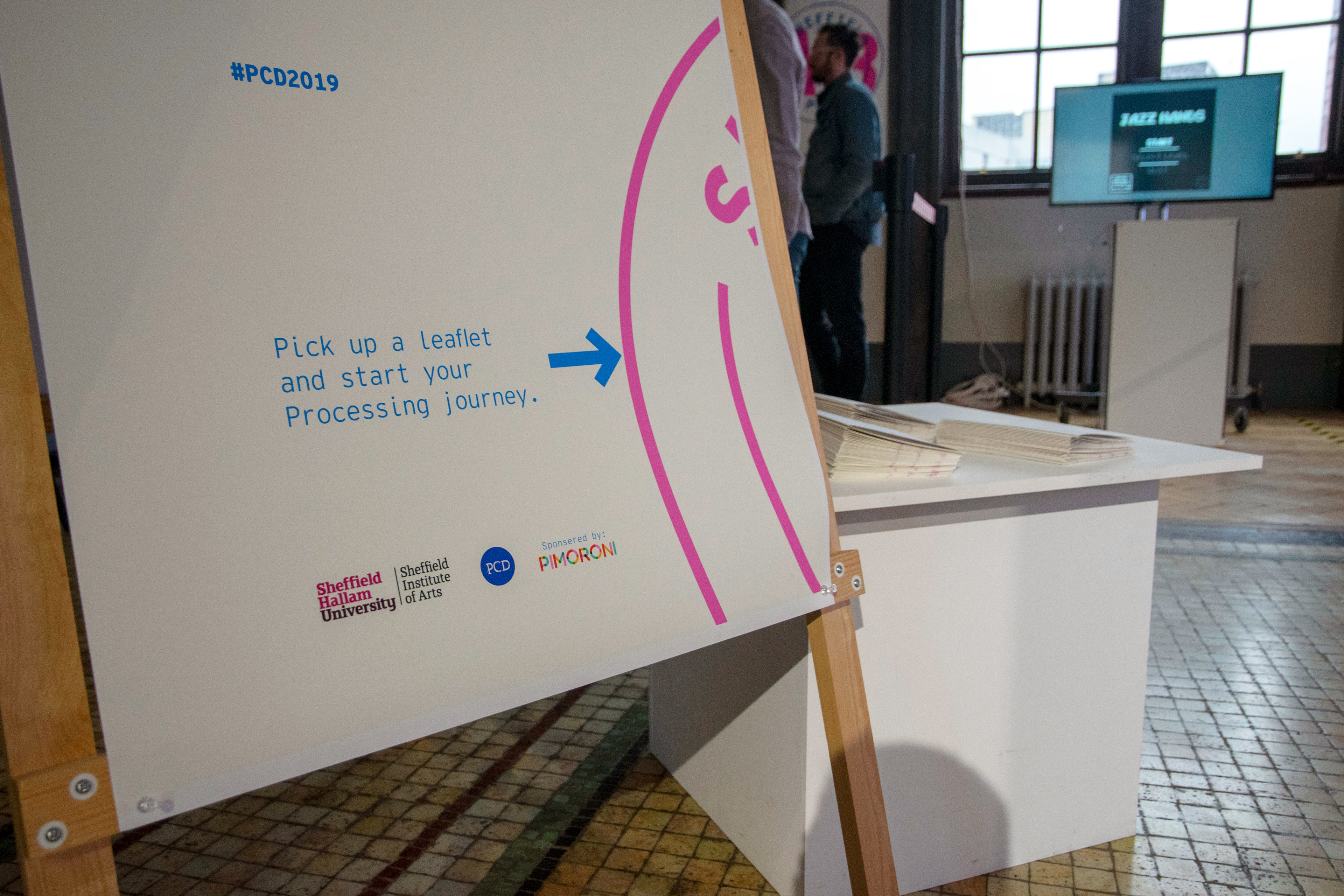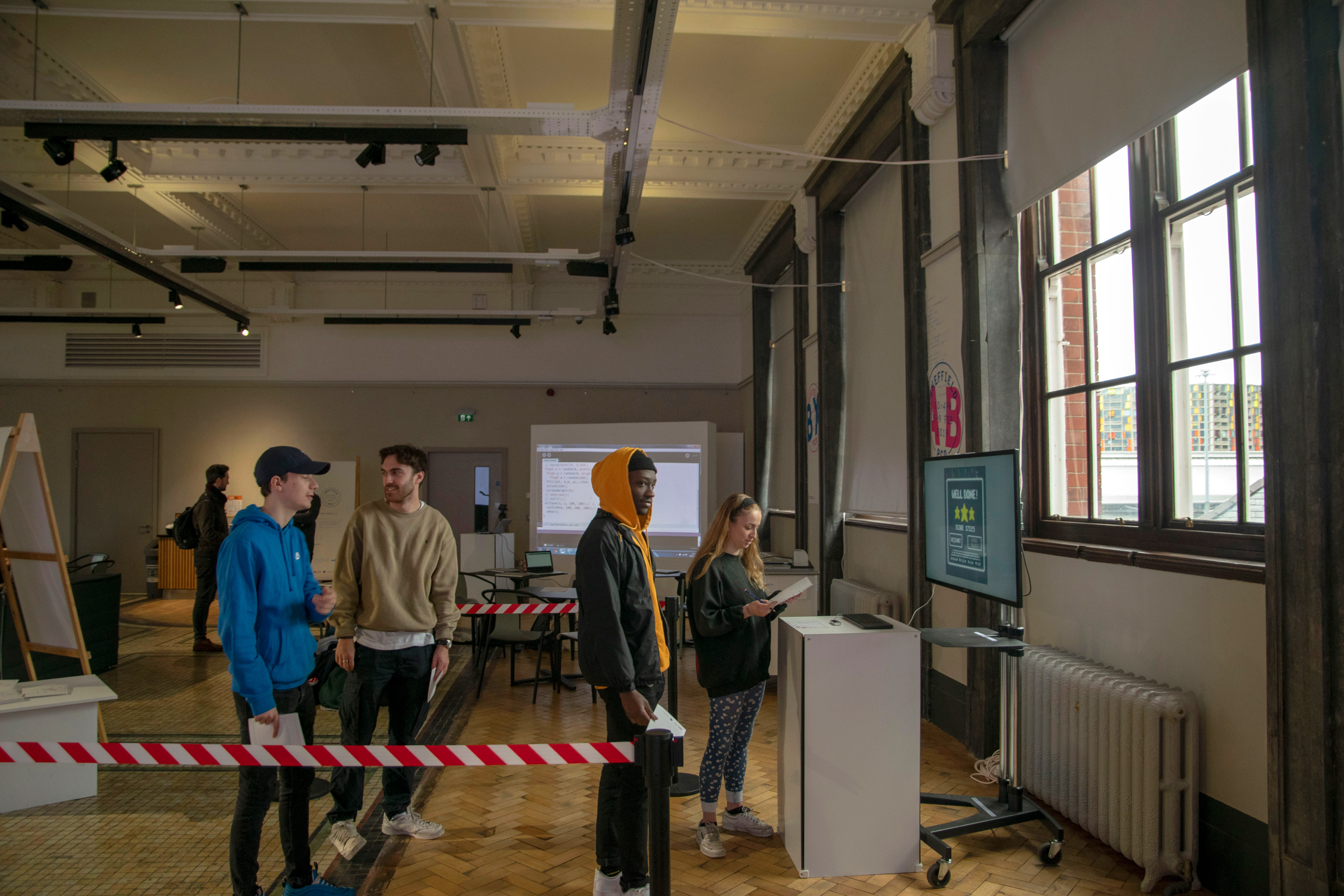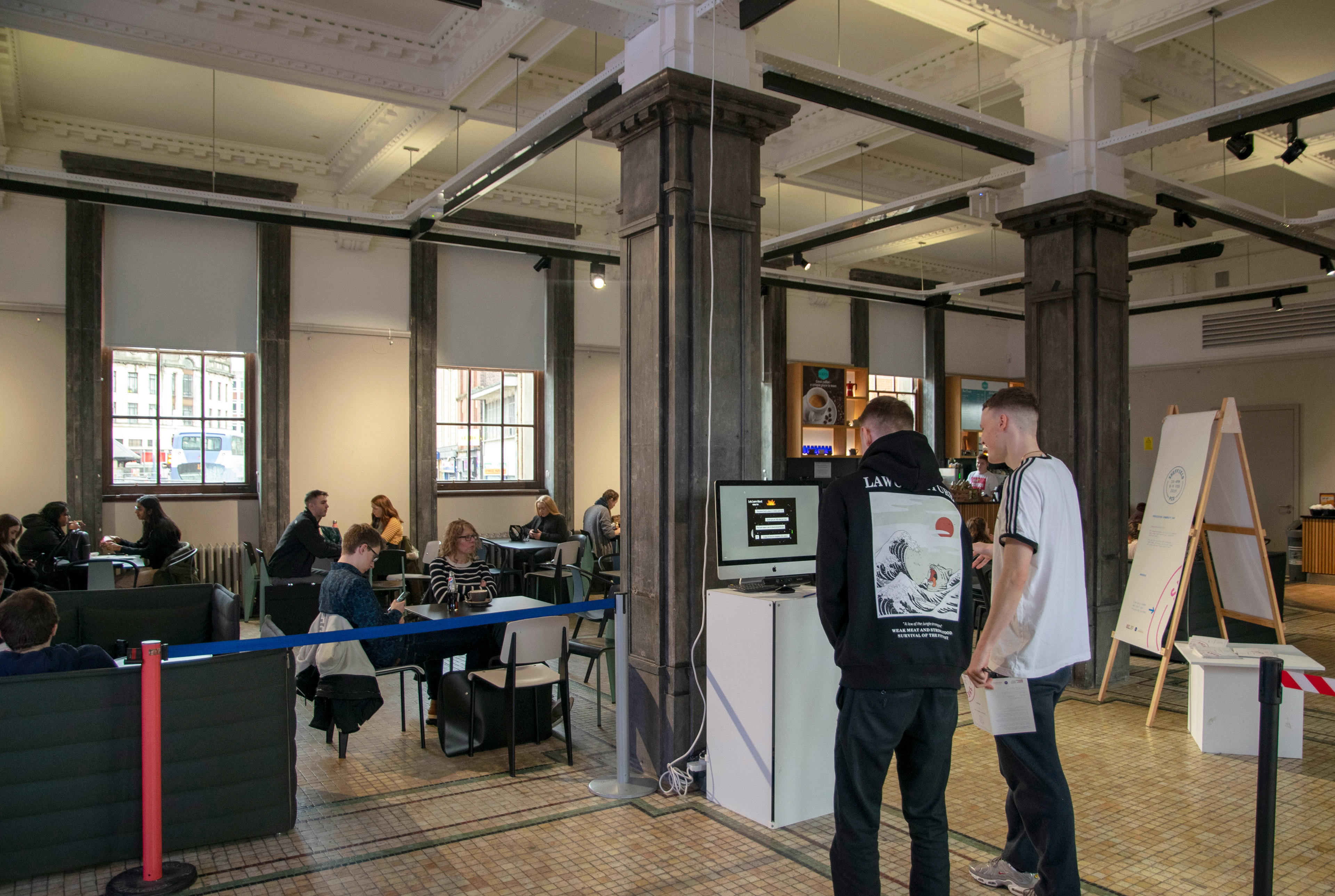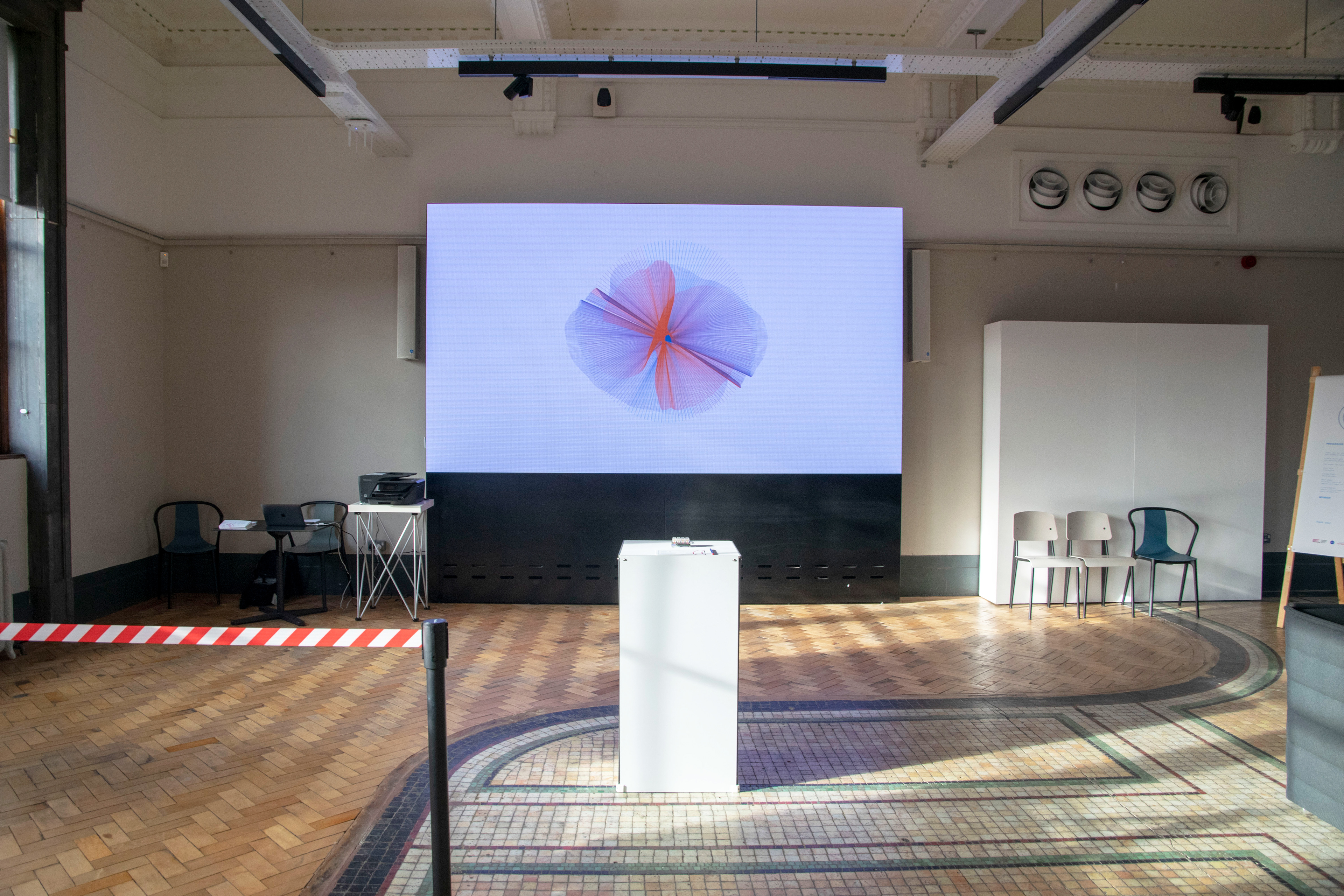 User interface and interaction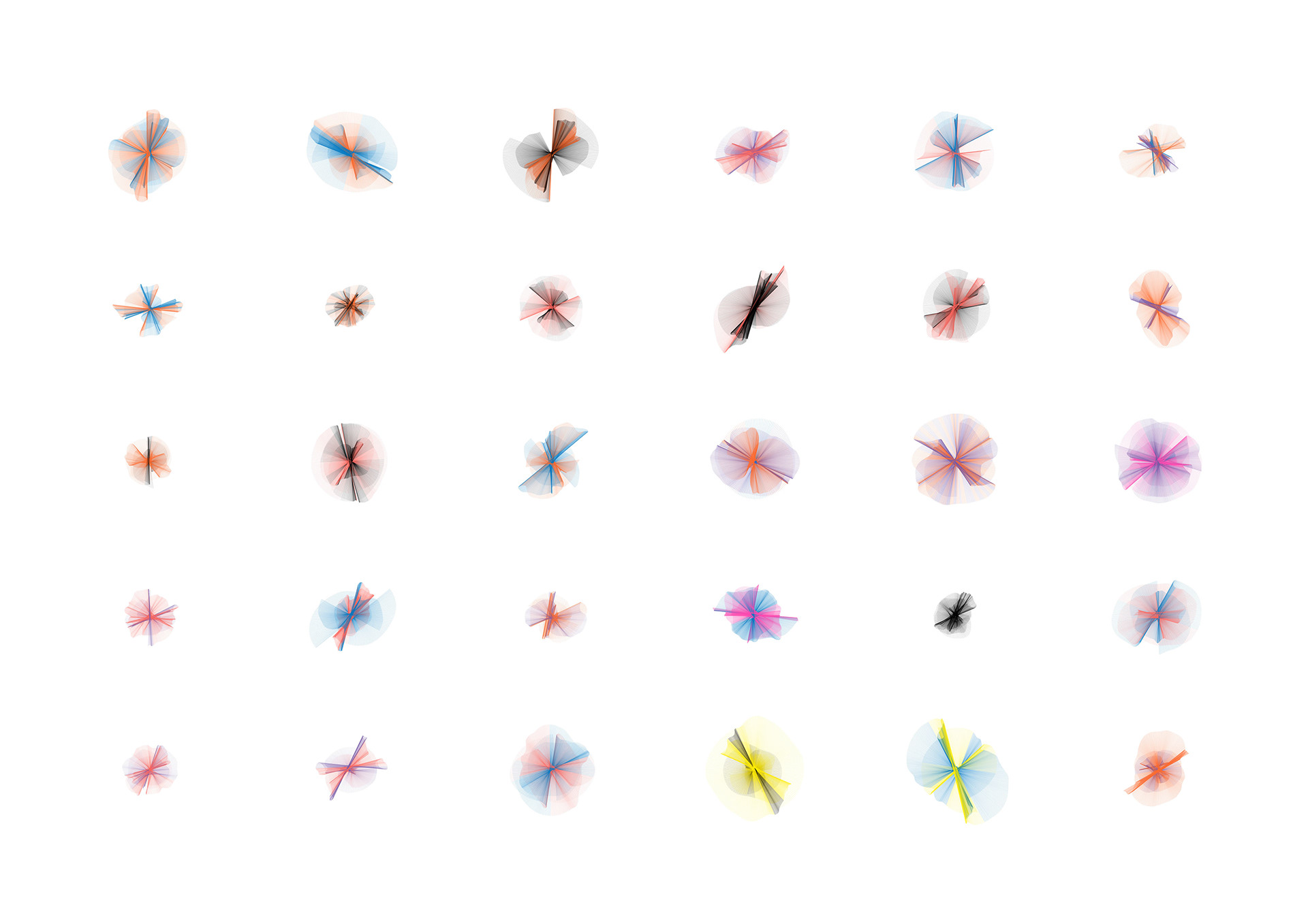 Throughout the exhibition the audience created their own piece of generative art. These examples are from the 65 different shapes that were created through Processing during the interactive exhibition. They are each completely unique, depending on the user's journey.